Wasp Bait & Lure Combo - High infestation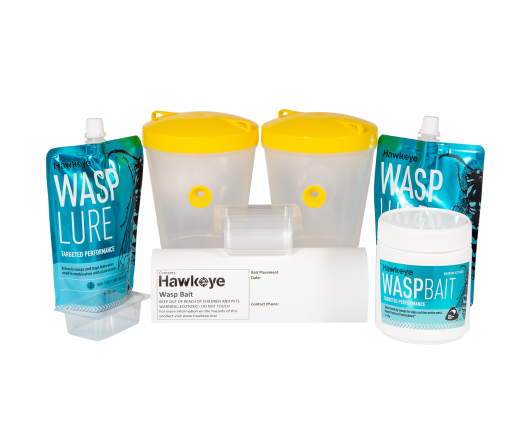 Stable at room temperatures

Can be used all year round

Safe for Bees

Lasts 2-3 weeks in bait station
SKU: F00134
$77.63
This combo pack includes
x2 225ml Wasp Lure pouches, x2 traps, x1 300g Wasp Bait, x4 commercial stations and x15 wells.
We recommend this is a starter for wasp control when infestation level is already starting to rise. Wasp Lure helps to reduce the biomass of the wasp nest, which effectively reduces the time it takes to wipe out the nest using Wasp Bait.
Controls German and Common wasps. Does not control Paper wasps.